After making what I consider to be a failure of a cardigan, my sew-jo was very low. But then I made another basic tee and all was…okay. Sooooo I figured that since tees are the one thing I seem to be pretty consistently good at making, I'd make a bunch. For Science.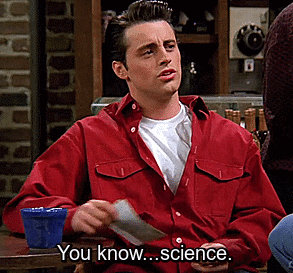 Patterns
Since there are so many Patterns for Pirates and Made for Mermaids, I'm going to separate my breakdown into three groups: P4P, M4M, and ETC ;).
Patterns for Pirates
Favorite Tee
Size: XL
Fabric: A weird striped tee material in which the black stripes are a different…density? than the grey. It made it very difficult to sew.
Notes: The pattern is fine. I changed the split hem (BUTTFLAP) to be a straight hem but it's not perfect. The fabric was the problem with this one, as it needs to be adjusted so the stripes fall on the correct place across my chest. It probably won't get much use and might be gifted to someone smaller as the positive ease would make that point moot.
Layer Me Up
Size: XL
Fabric: Rayon spandex (both)
Notes: Hiiiiii new favorite pattern. I made three before we went on our February vacation, and I've made another two (three?) since we got back. I just really love how it looks, as I'm getting better at appreciating how good I look!
Pumpkin Spice Dolman
Size: XL? (L? it's been a while)
Fabric: SBP
Notes: I really don't like how the PSD fits as a short sleeve top. The sleeve opening is too small and if you use the band it flares up weirdly. If you choose to hem the short sleeve version, it just…doesn't work right. Solidly meh.
Ragdoll
Size: XL (Floral) and M (Blue)
Fabric: DBP (XL) and ..something from a mystery box that's cottony and "tee" like (M)
Notes: The XL one is from a while ago, and I remember really liking it when I made it. Holy freaking crap does it look like CRAP now. I'm drowning in it! D: But the Medium? OH MAN. It looks good! It actually fits! I'm shocked!
Slim Fit Raglan
Size: XL
Fabric: Rayon Spandex and Viscose
Notes: When I put it on vs the other tops in this post, I was overwhelmed by how high the neck is. It's wearable, but it's far too high for my liking. I felt like I was wearing a turtleneck.
Sweet Tee
Size: XL
Fabric: Rayon Spandex (Stripes) and CL (solid)
Notes: These are just two of the many Sweet Tees I've made. I love the bands for the sleeves. It's a good way to add some contrast, or to use up scraps. I hate using striped fabric for bands because they never turn out quite straight, so it was really nice to only need a black neckband and sleeve bands for the striped one.

Similar to the LMU, I've got a bunch as my 'staple' tee. There's not much rhyme or reason to which pattern I choose, and I think I've actually got a Sweet Tee and an LMU out of the same fabric. Whoops?

Tulip Tee
Size: XL
Fabric: Viscose Rayon
Notes: I did not do the 'tulip' part of the Tulip Tee. I have done one before in the past and it was just not a style that's good on me. But I do love a good dolman. It's got more ease than the Sweet Tee, but possibly less than Pumpkin Spice Dolman. After this experiment, if I'm going to do a positive ease dolman, it will be this or Mama Paige Piko.
Wiggle
Size: XL
Fabric: Scuba? Thick athletic? (It's got structure, at least)
Notes: I kinda sorta feel like I'm wearing a sexy sausage casing. I still need to redo the hem as it's not 100% correct in the back. But overall it's a fun, different shape. But if I'm gonna go skin-tight, LMU is where it's at.
Made for Mermaids
Mama Ava
Size: Indigo
Fabric: Rayon Spandex
Notes: This is the second Mama Ava I've made, but this time I opted for a scoop neck. Ugh it was SO. MUCH. EASIER. I'll eventually try another V neck top but right now I think I'll stick to the classic (easy easy easy) scoop. Good basic top, but I feel a bit lumpy in it.
Mama Claire
Size: Indigo
Fabric: Rayon Spandex
Notes: You've seen this before, from a WHILE AGO. It's an okay pattern but it just takes up so much fabric and has to be adjusted so much for decency, that I probably won't go back to it. I like this one but I don't really see myself ever making another. (I did have another, and I gave it away because I NEVER wore it. Ever.)
Mama Paige Piko
Size: Indigo
Fabric: Something I got on extreme sale from Joann's and can't remember in the slightest (helpful, I know)
Notes: This top has been on my dressform for months. And months. And months. I made it and just hated it. I do not know why. The sleeves have the same problem as the hemmed PSD sleeves do. They're far too tight. But I guess my arms have gotten smaller since I originally made it, since it was wearable this time. I won't make again though.
Other Designers
Green Tee
Size: Large
Fabric: Kitteny soft brushed somethingornother
Notes: I am in love with this tee. I can't tell if it's just the fabric (SO. SOFT.) but I'm definitely going to make a few more to see. I'm pretty sure it fit within a yard, which is a big plus in my book for a basic tee (LMU and Sweet Tee definitely do as well). I might actually try out the V neck version of this?
Juliet
Size: XL Tall
Fabric: DBP for both layers
Notes: If I hadn't broken multiple needles during this, I'd probably like it better. I like the neckline, and it was a great use for this stripe because it's lined. I opted for no snaps because they feel weird, but I'm also not a fan of getting naked to pee soooooo? It's nice to have it tucked in without actually being tucked in though.
Sienna
Size: 14, Tall
Fabric: DBP
Notes: I like this tee but I honestly will probably only ever make it with a patterned fabric because of the topstitching needed to make the channels for the drawstrings. Also I can't currently wear this because Henry is easily distracted by dangly bits of clothing.
Conclusion
This is by no means all the tee patterns I found. There are a couple more free ones that I would like to try out, but don't feel like printing and glueing together right now. Also this was a lot 😉
I like rounding out my closet with more basic tees. I'm getting much closer to wearing only me-made tops. It's a pretty good feeling.
When I go to make more, as I know I will, there are three patterns I'll redo: LMU, Sweet Tee, and Green Tee. And maybe a Ragdoll or two, now that I know to size down so much for it.
I pretty much perfectly fall into XL sizing with P4P. And I've learned that if it's got negative ease, do XL. Positive ease? Size that sucker down. I'm pretty sure I could solidly get away with a Large in the Tulip Tee, maybe even for PSD. Two sizes for the EXTREME positive ease that is in the Ragdoll.
As a side note: I'm around 2 months into the Curly Girl Method. It's a work in progress, that's for sure. But the hairstyle for most of these (stupid naptime being a limiting factor for photoshoots) is just one product (NYM Kinky Moves) and some diffusing. Like, immediately before shooting. I think it's getting better, but time will tell.