A couple weeks ago, when I was a very young sewist (ha!), I bought the Winter Mini Collection 2016 from indiesew. Included were Bethioua, Mila, and Dropje. I am very much not a Dropje girl, but Amanda is so that pattern is going to get made eventually ;). Mila was on my radar because I've often wished I could find something like that in a store. But Bethioua, man. Raglan sleeves, interesting construction in the back. I was a fan right from the start.
Pattern: Bethioua
Size: 42
Modifications: 1/2″ dart free FBA, folded hem under 1/2″
Fabric: Light blue french terry (this, but blue-er)
I had already done a muslin of the pattern twice, and a bit of a failed attempt in a lightweight knit, so I knew it was going to fit pretty well.
I got to use my new pattern weights, which was fun.
The dart on the sleeve was interesting for me, I'd done it a couple times already and never been fully happy with the result. I'm still not 100% happy with it as is, it's got a bit of a divot in there that I can't seem to fix. I'm sure someone will tell me how (hint: tell me how!!).
My next big issue was pinning things together to actually fit, which is apparently one of my nemeses. Sleeves are usually #theworst but this time it was the fun rounded back bit. The end result is quite cool though, so maybe I did an okay job?
The absolute hardest part of this pattern (for me) was the neckband. I was terrified to mess it up, as that is what happened in the failed lightweight attempt. One inadvertent pleat later and I had deemed it ruined. (I have worn it since and it's fine, but non-sewists can easily see that something is wrong and I probably won't ever leave the house in it. Oh well.) So I was very careful when it came to the neck to this one. I made sure my piece was cut to the right size, with the right grain. I pinned it in half and then lined it up and pinned it to the body. Slowly sewed all the way around, with a bit of stretch on the band to ease it in. Once around (no pleat!) I tried it on…and it was wonky as all get-out. Ugh, so wonky. So, Mr. Seam Ripper and I spent a bit of quality time together and rip rip rip out it came. Not only was it weird and wavy, but I had managed to not even attach it to the body in a couple of places. In order to make sure that wouldn't happen again, I said screw it and cut another neckband twice as deep as needed. I appreciated having a bit of leeway on the edge. This ended up with a bit of the band being longer than the rest, but that's something I could deal with.
There's still a bit of wonkiness there, but that's…tolerable. I had also tried topstitching around the band since I had the extra there, but that made the wonkiness WORSE, so my affair with Mr. Seam Ripper continued.
The cuff actually went quite well, once I had cut the fabric on the correct grainline. This is where a lot of swearing came in, as I had cut the bands (oversized version) and sewed the short ends together, and couldn't get my wrist through it. So I undid it (♥ you Mr. Seam Ripper), looked at why it didn't fit (wrong grain) and went back to the fabric to cut two more. I put the wrong-grained one next to the fabric to remind myself to do it the OTHER direction, cut it out, seamed it, couldn't fit, ripped it out to find I CUT IT THE SAME WAY AGAIN.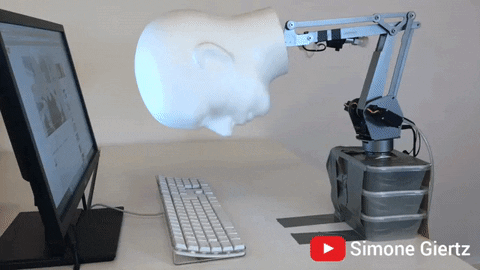 Anyways, third time's the charm, and I got it done and my wrist fit and it actually looks quite swanky. Last modification was to fold up the hem by approx 1/2″ (eyeballed it!) and topstitch it down. I was going to leave it unfinished like the pattern suggests for the curved hem, but it was rolling and my knitting brain couldn't deal with a rolled hem.
I have already worn it out to the store. It's nice to be proud of an FO again!